A Prom Spectacular, For The Exceptionals

Prom is Feb 2, 2019
"Shop for Prom" Event Dec 2
Jonny & Xena's Spread the Words Foundation is excited to announce our "Celebrate Beautiful You", A Prom Spectacular for the Exceptionals!
Saturday, Feb 2, 2019 at the Country Club of the South, 6-10PM
4100 Old Alabama Road
Johns Creek, GA 30022 
Space is limited...do not delay!
Ages 15-101 are invited to this magical event
Dinner/dessert will be served (a gluten free meal option available when registering)
Featuring DJ Sammy
Photo Booth and props
Dancing all night long under the disco ball
Balloon drop during last song (don't leave early)
And... of course, a couple surprises
All prom attendees must register online
All caregivers/chaperones/dates must register online~Due to the high demand for tickets, each exceptional is permitted to have ONLY 1 date/chaperone/or caregiver. We will have volunteers at each table making sure all our guests are being cared for.
Online registration closes January 26, 11:59pm OR when we meet our maximum capacity..Tickets sell quickly...do not delay!
Tickets only $10
NO ticket sales at the door
SHOP FOR PROM DAY
ONE DAY ONLY
DECEMBER 2
We are giving our Prom Attendees the opportunity to 'shop' for their special outfit for FREE on Sunday, December 2 from 12-5 at
Cinderella's Gowns
700 Beaver Ruin Rd, Lilburn, GA 30047
Cinderella's Gowns has 600 NEW Gowns available for our lovely ladies to choose from (the one pictured below modeled by Starr, our photographer from Urban Flair, is one that is available).  They have a wide variety of sizes from 00-36, which means we can accommodate EVERYONE. We have gowns and tuxedos available. . We will offer simple alterations as well.This is the ONLY date for shop for prom.  In order to take advantage of this amazing opportunity, you MUST register for Prom by Dec 1. register here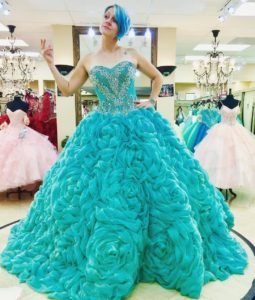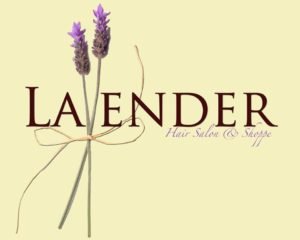 FREE HAIR-DO and MAKE UP
Free hair-do and make-up available for our prom attendees, provided by                            
Lavender Salon & Shoppe
Lavender Salon & Shoppe
11730 Jones Bridge Road
Johns Creek, GA 30005
For a third year, Lavender Hair Salon will be doing hair and make-up all day on prom day, February 2,  and will try to accommodate as many of our ladies as possible.
Your free appointment is not guaranteed.
Melissa, owner of Lavender Hair Salon & Shoppe, will be at our Shop for Prom event on December 2 and will schedule your Hair and Make up appointment there.  (you must schedule your free hair/makeup appointment) and you MUST be registered for prom to schedule.
How amazing is this??? Our Prom attendees are going to look amazing from head to toe.

And as always, follow us on Facebook, Instagram, Twitter for all the daily, up to the minute details.

For questions, more information, or special requests, email Linda at jonnyandxena@xenathewarriorpuppy.com

Because everyone deserves to go to prom

Linda Hickey
President, Jonny & Xena's Spread the Words Foundation, a 501c3 non profit.